Hello!
My name is Patricia Hudon. I am the author of several books and the creator of several products featuring my proprietary processes to leverage adaptive marketing automation, big data and overall systems to augment sales, profits and ROI. If you'd like a little taste of what I do, I've put together a few gifts for you that you will find in the right sidebar of this page ==>
Creating Sales Quickly… My Specialty
Watch this short highlight video from my company, Bottom Line Marketing Automation, detailing how one client raked in $22.089 and invaluable measurable data from a recent "reactivation" campaign. Chances are, you and your company are sitting on untapped prospects that are "Ready, Willing and Able" to buy from you right now. I can show you how to reach them and get them to take immediate action. Interested in how SalesCPR or my others revenue generating campaigns could get your register ringing? Simply click the button below and let me know what your "dream outcome" would look like.
How I Can Help Your Company
Grow Your Business Now: Want to quickly uncover customers that are ready to buy right now while also setting up proven nurturing processes to engage prospects for future business? Frankly, that's what I do better than anybody else in the business. My SalesCPR™ technique has generated hundreds of thousands of dollars for companies of all types and sizes… and it will work for you, too. If you would like to bring back your past customers, patients or clients, request an exploratory appointment so that we can determine exactly how my processes will help your company.
Sales Training: With more than 25+ years in the corporate world training and managing sales teams, I can help your company integrate processes to quickly improve your sales team's closing results. My methods have proven successful with businesses of all sizes and in many different industries. Chances are they will work for your company, too. If you own or manage a business and would like to how I can work with your team, please click the button below.
Learn Why the Money's In The Back End!
Looking for a top-notch speaker for your next event?
How about a fun and action-packed webinar, hangout or training session with your team? If you need a speaker who can energize your audience and teach them actionable material at the same time, then I just may be the speaker you're looking for. Here are just a few of the topics that I am ready to speak about right now:
eCommerce Explosion: 4 Simple Marketing Automation Campaigns To Rev Up Your Online Sales
How to Find Hot Prospects That Are Ready to Buy in 3 Days Or Less
The 97% Rule: How to Make Selling Easier, Faster and More Rewarding
The Money Is In The Back End
Mastering Technology to Sell More, RIGHT NOW!
To check my availability to speak at your event, or to just get more info, you can use this web form, or simply call our offices at (888) 818-0039.
Check Patricia's Availability
How Can I Help You?
Finally, if I can help you in anyway, feel free to message me on LinkedIn. I'm an Open Connector. If I can introduce you to any of my connections, please let me know.
Most of all, I love to share valuable content that helps everybody. The one favor I'd like to ask you in return is that when you see a post from me, please share, like, comment and pass it along. Thank you.
Finally, make sure to connect with me in all the following places. I will return all connections to help you grow, as well.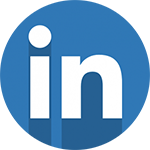 Connect On LinkedIn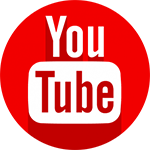 Subscribe to my Channel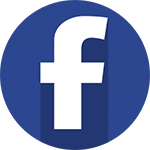 Join My Group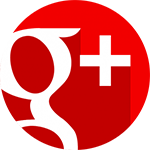 Circle Me on Google+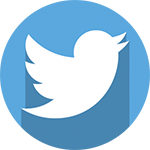 Follow Me on Twitter
I look forward to engaging with you more.